Did you know that less than a decade ago, Orinda was voted by Forbes as the second friendliest town in America? We think that vote still holds true today, if not more so!
Orinda is a very friendly town, with great folks, surrounded by beautiful scenery and gorgeous homes.
The City of Orinda is located in southwest Contra Costa County, within 20 minutes of downtown San Francisco. Orinda was incorporated in 1985 which makes it a newer city with a smaller population, about 20,000. With Orinda, you have the big city nearby with a small-town feel. The best of both worlds.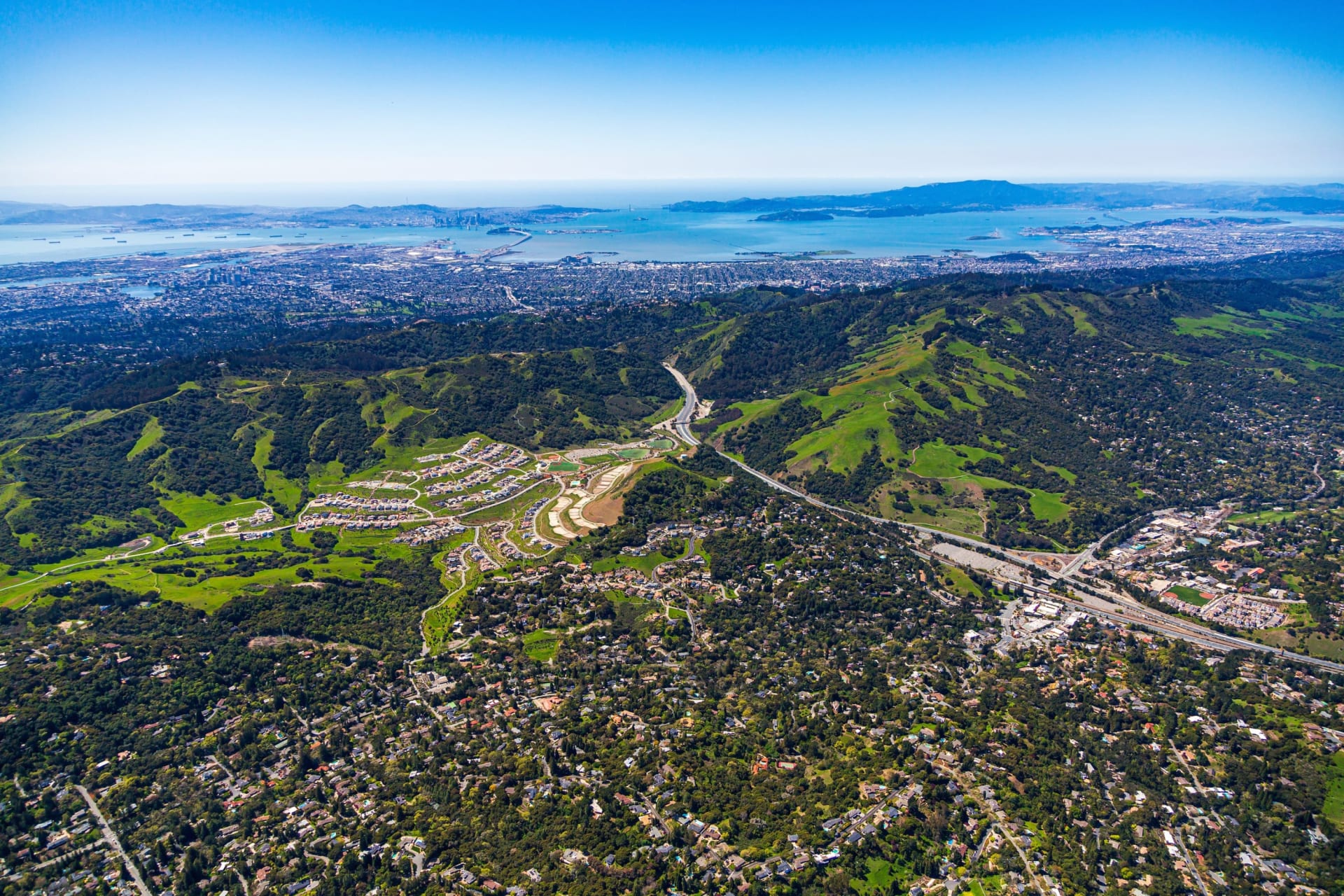 Here are a few more details about Orinda to give you a little insight into the area.
The Housing Market
The housing market of Orinda has been pretty fantastic as of late, as is most of the East Bay market. 2021 had its share of more people looking for homes than homes available. According to Realtor.com, the average time to sell a home is about 35 days, but many times it is far quicker than that.
The Schools
There are beautiful schools in Orinda. Orinda hosts six public schools rated good and higher by GreatSchools. You can also find two private and charter schools. Highly rated with top education, these schools are an integral part of the community. According to Public Schools Review, Miramonte High School is ranked in the top 5% of schools in California pertaining to their test scores. And out of the hundreds of California High Schools, Miramonte ranks #54 in the state! (www.Niche.com). So, it's safe to say that the education system within Orinda is top-notch, filled with the academics families are looking for and more.
Restaurants / Eateries / Cafes
Orinda has plenty of wonderful restaurants. There are fine dining restaurants as well as casual eateries, fast food restaurants, and cafes. From Village Inn Cafe with their wonderful American food for breakfast or lunch, or Casa Orinda with Western and Italian food. They've been serving the area for the past 89 years and are famous for their fried chicken, prime beef, and classic Italian pasta, chicken, and veal dishes. There is also The Forth Bore Taproom and Grill which is a fantastic taproom with delicious food. There is a little bit of everything in Orinda. So, if you have a hankering for Mexican food or Japanese food, or want something to satisfy your sweet tooth, Orinda has it all.
Parks
There are many parks in Orinda. Parks for sports, parks with trails for walking, and parks for all sorts of other recreational activities. Orinda Oak Parks is a beautiful 12- acre parcel filled with trees and grassy areas perfect for BBQs, horseshoeing, and a playing field. Tilden Regional Park is also within the area. This park boasts 2000 acres with horse trails, hiking paths, and just about anything you'd want to do outside from camping to fishing.
Orinda is a beautiful city with so much to do, see, and experience. If you're looking into the Orinda area, we'd love to chat with you about it. We love the East Bay and Orinda is a wonderful community with an established home base ready to have you call it home. Visit our website for more information. We love forward to serving you with all of your real estate needs!