Are you ready to sell your home but still aren't sure if professional staging is right for you?
Not to worry. Plenty of folks don't know if it's right for them.
Let's put your mind at ease. As realtors who've worked with stagers for years, we can tell you one thing and it's all you need to know:
Staging your home is a SOLD home.
It never fails. Staging takes any home to a level that competes (and wins!) with the rest with major success. Here's a handful of reasons why staging may be just what you need to get that home sold!
1. Allows Buyers to Visualize Their Future Home: This is probably the most important reason to stage a home. When it's professionally staged, each room is maximized to its fullest potential and allows the prospective buyer to "see" how their furniture will fit into each room. Staging allows the buyer to pretend they live there and when any future buyer says "they can see themselves living there," odds are good that emotional tie will result in a sale.
2. Showcases the Home's Best Features: Staging is equivalent to picking out an outfit for yourself that fits perfectly and makes you look like a million bucks! Staging allows the perfect-sized furniture to replace what you have (or replace nothing if you've already moved out) and accents each room to a T! When the furniture and decor (and even simple paint and lighting updates) happen, every room shines.
3. Hides the Home's Flaws: If your dining room is a touch too small, or the bathroom tile, not the most updated, staging takes the negative out of the equation by drawing focus to the good. By only putting in a smaller dining room table, or focusing on the gorgeous bathroom floors instead, staging draws the eye away from the negative aspects and paints it, literally, in a positive light. Focusing on the good almost always clears away the negative!
4. Staging Declutters the Home: Decluttering is key to selling! Depersonalizing is too. Takedown the full-sized family photos, go through all the cabinets and cupboards, and create empty space! When staging begins, most everything in the room is assessed and a great deal of the old stuff is boxed up. Decluttering is key! And with professional stagers to do this for you, your home is neutral and beautiful, ready to belong to the next buyer that walks through your door!
5. Staging Sells the House Faster: Statistics say that staged homes sell 77% faster than non-staged homes. If that isn't a reason to stage, we don't know what is! While staging does cost, you'll make it up in the end in the form of an OFFER on the house. And many times, staging a home increases the value of the home!
While some folks may find staging unnecessary, in today's fast-paced world, who has the time to do it right?
The best folks to do staging are those who do it professionally. When it comes to doing this right, there's no better investment than hiring stagers and letting them transform your home into a sale you will be happy about!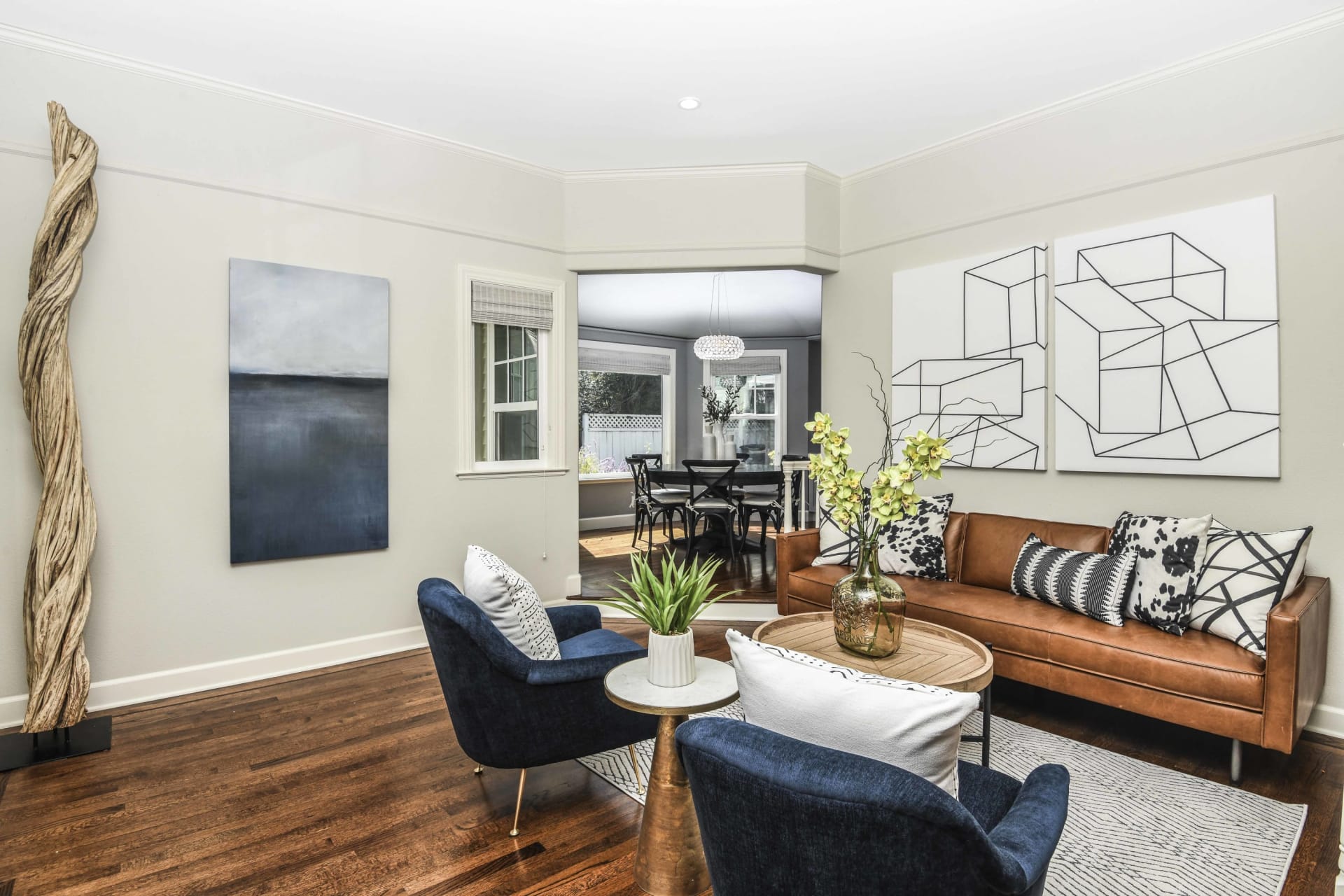 *Staged by Divine Designs by Lydia*